Learn how to use basically any image as a mask and how to apply it quickly and easily using Affinity Designer. This process won't take you more than a minute and you'll find yourself using it practically your whole life. For real!
If you want, you can download the work files we've prepared for this tutorial and save time by jumping right onto the practical stuff.
Step 1: Place your texture/mask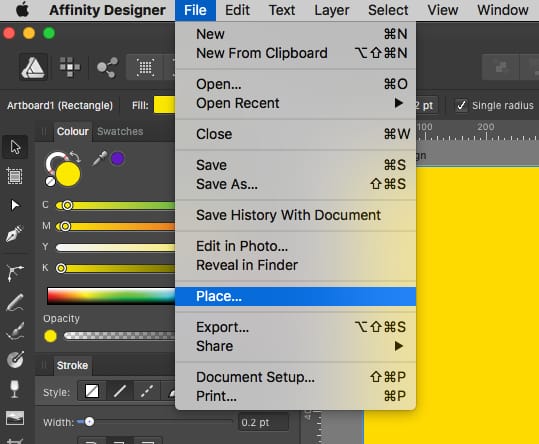 Open the design provided with this tutorial or use any design you want to try this masking technique onto. Go to File > Place… and look for the file 'grunge-texture-edited.jpg'.
Now, drag your texture across the Artboard or double-click to place it automatically at its full size.
Step 2: Masking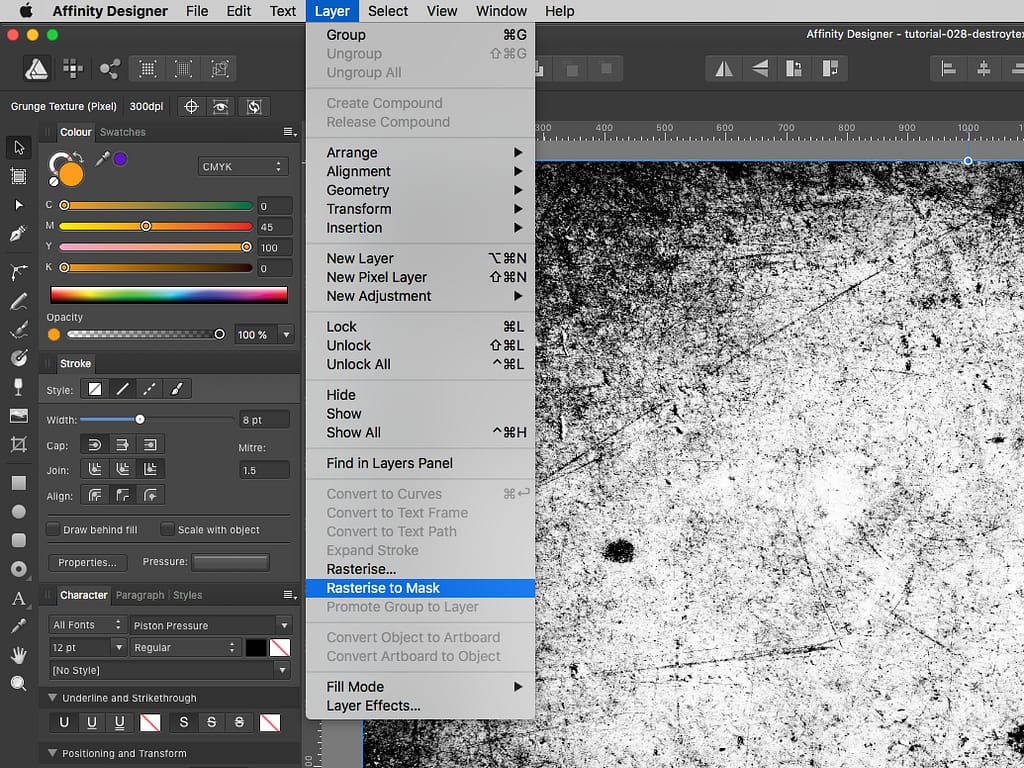 Keep the image you want to use as a mask selected, go to the top menu and select Layer > Rasterise to Mask.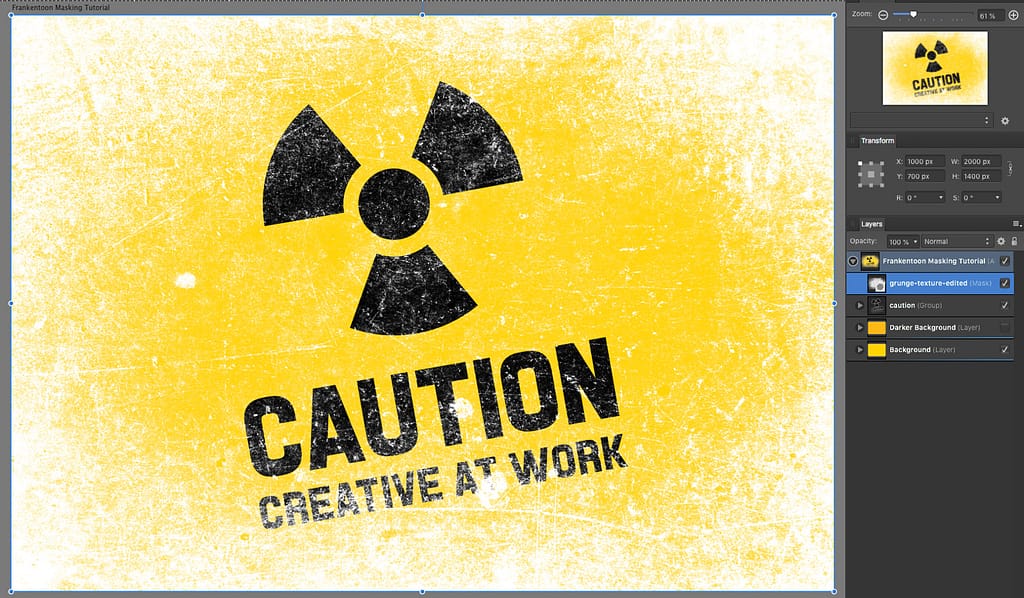 Congratulations! You've just unlocked the super power of converting any image into a mask using two simple steps. But… what else can we do with this super power?
TIP : Affinity Designer for iPad users
This type of masking can also be done in Affinity Designer for iPad, we just need to locate the Rasterize to Mask function.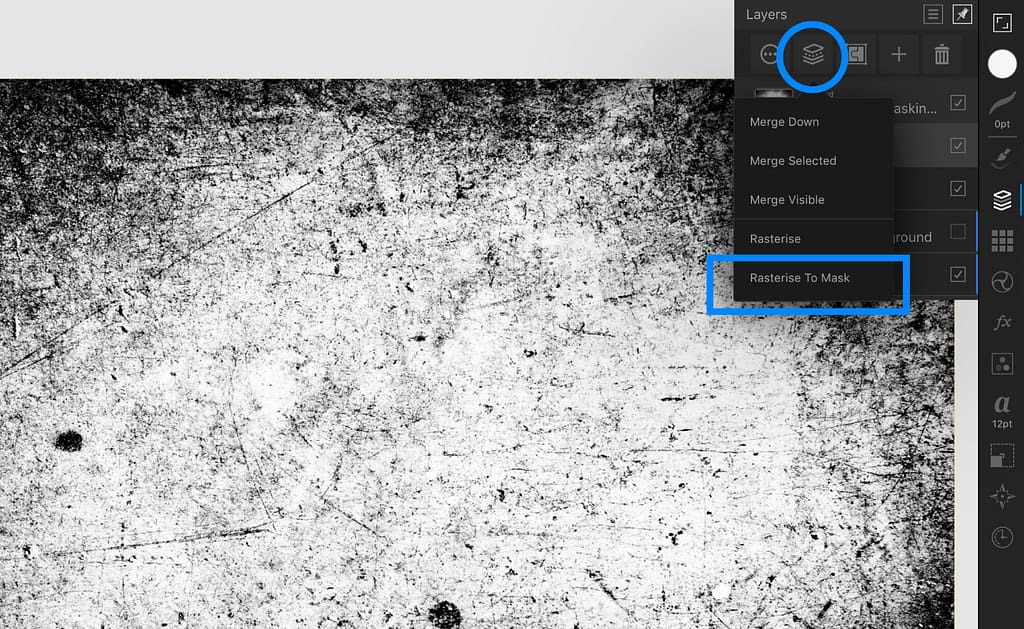 Open the Layers Panel and locate the sandwich-like icon, tap on it and the Rasterise to Mask function will be right there (ta-dah)! From this point on, you can follow the tutorial on your iPad without any problem.
Bonus Tips: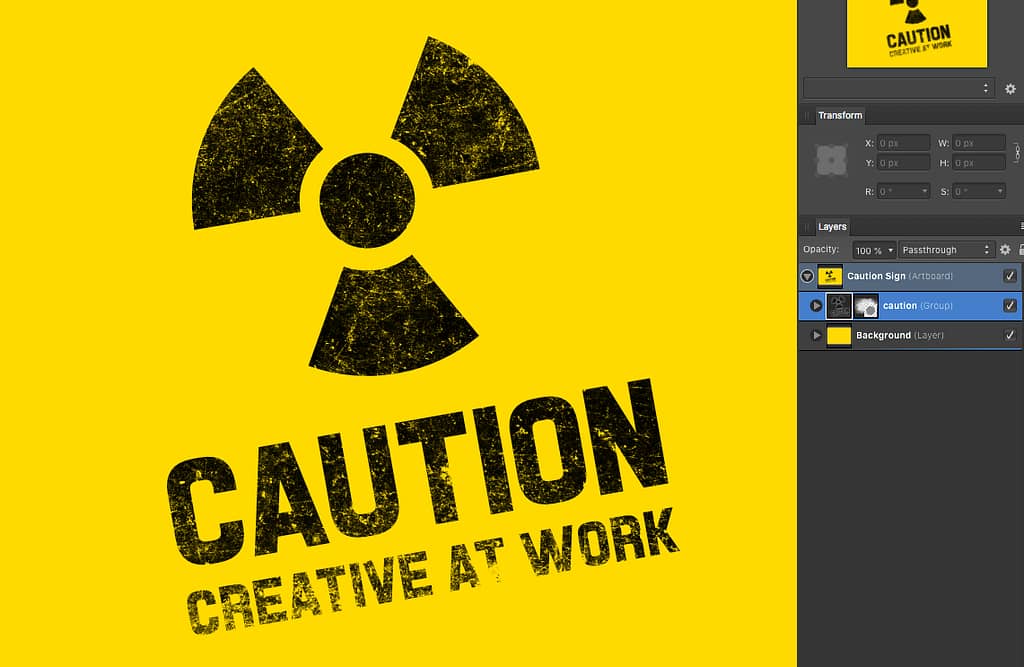 Bonus 1: This rasterized mask can now be used as any regular mask, which means it will mask anything below or beside it… by that, we mean you can drag this mask-image beside any Layer's thumbnail and mask only that Layer, group or object.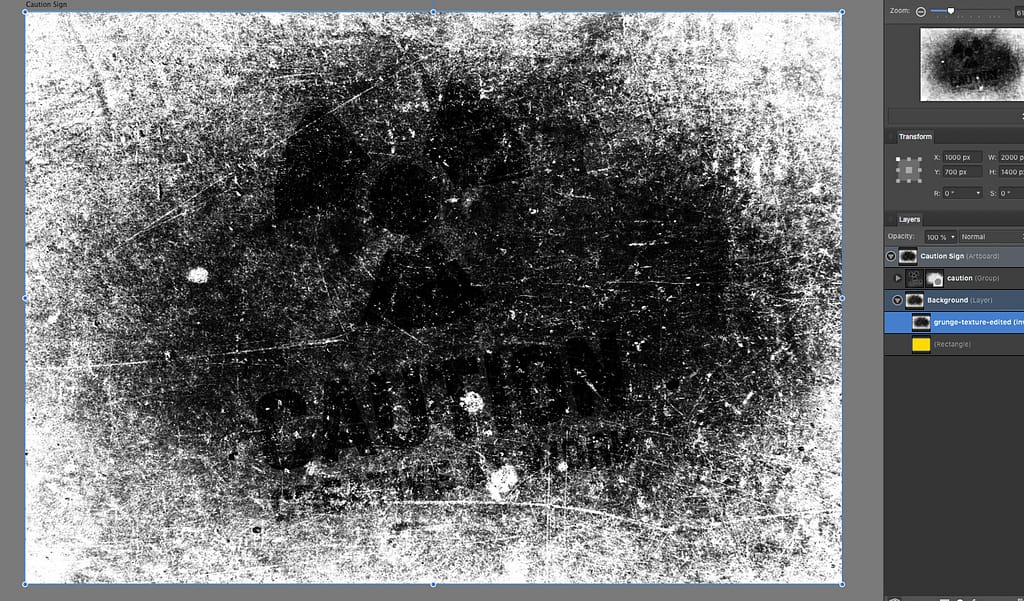 Bonus 2: Now we can mask things separately, import the second image provided with this tutorial 'grunge-texture-edited (inverted).jpg' and place it above your Background Layer, then Rasterize it to Mask and clip it to that layer.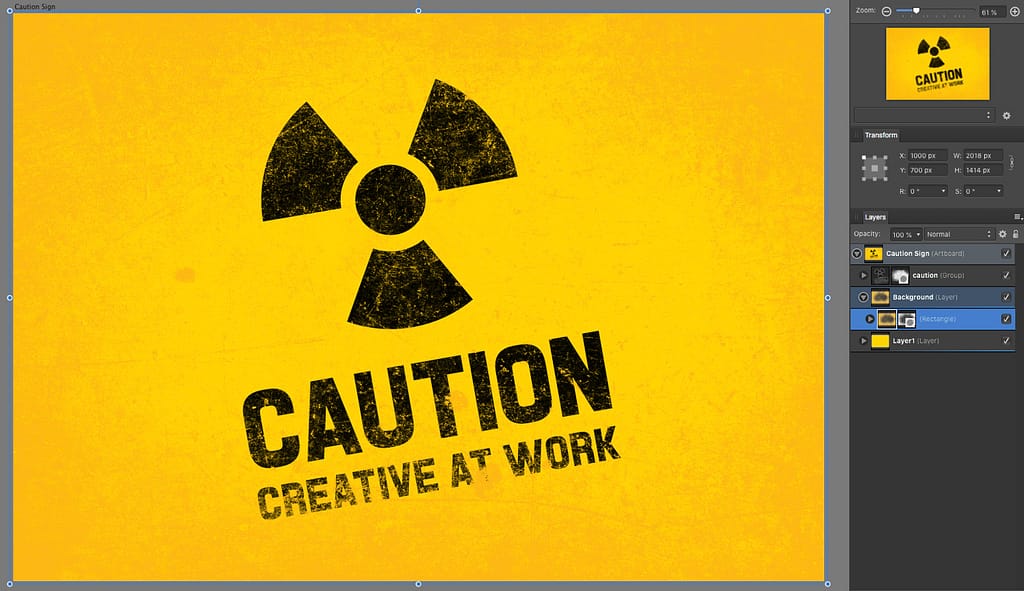 Bonus 3: To give a sense of depth to your image, you can duplicate the background layer prior to applying the mask and then, change its color to a darker tone to give the background that gritty look you see above.
And it's a wrap!
Can you imagine other uses for these ready-to-use masks? Comment below and post your own results, we'd love to see what you come up with. Until the next time my friends.