Believe it or not, one of the most requested tutorials we get asked to publish, consist of a simple trick that will add a really cool atmosphere to your finished illustrations. This particular effect can be seen in the Isometric Game Boss illustration we made for Affinity Spotlight a little while ago. Although we show how to create that character using Affinity Designer, we never explained how we got the 'dreamy' blurry effect on the final illustration.
This effect looks great on almost any style, but works a thousand times better on darker scenes with artificial light sources (spotlights, cars headlights, lamp posts, etc.).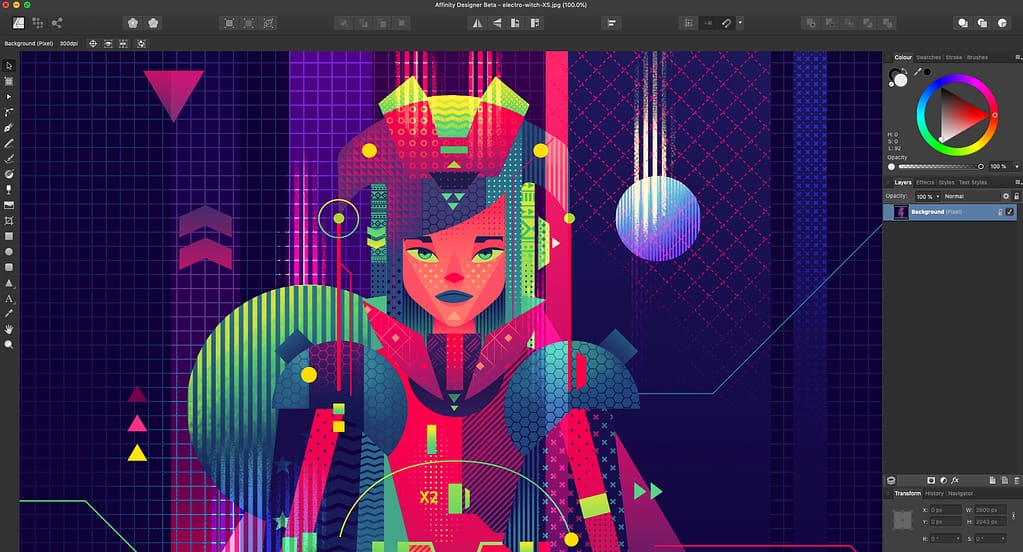 For this micro tutorial, we'll be using the image above. This one fits perfect since has a dark background and some nice vibrant colors, which will help make the effect more obvious.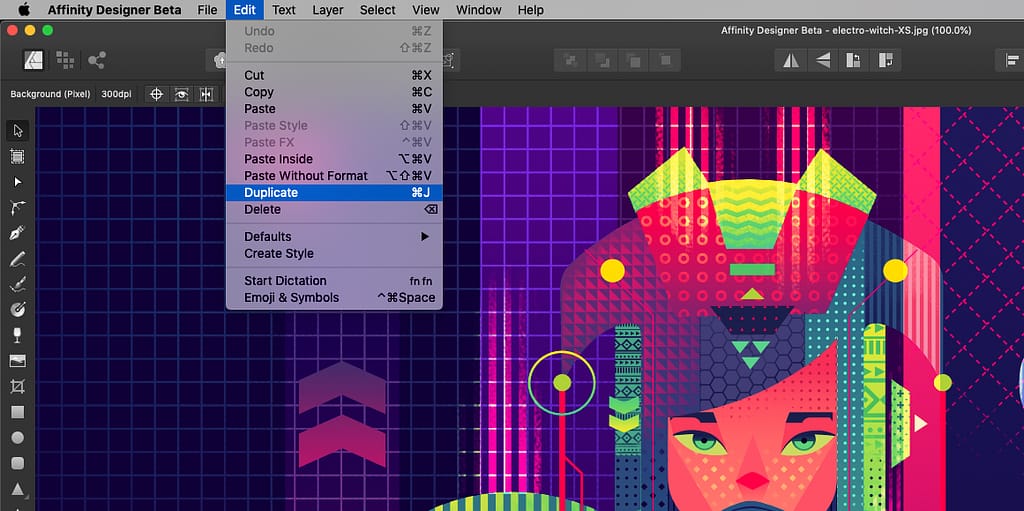 First of all, export your vector illustration at full size using any format you prefer. In this case I'm using a regular 100%-quality JPG. Then, open the image using Affinity Designer and duplicate it.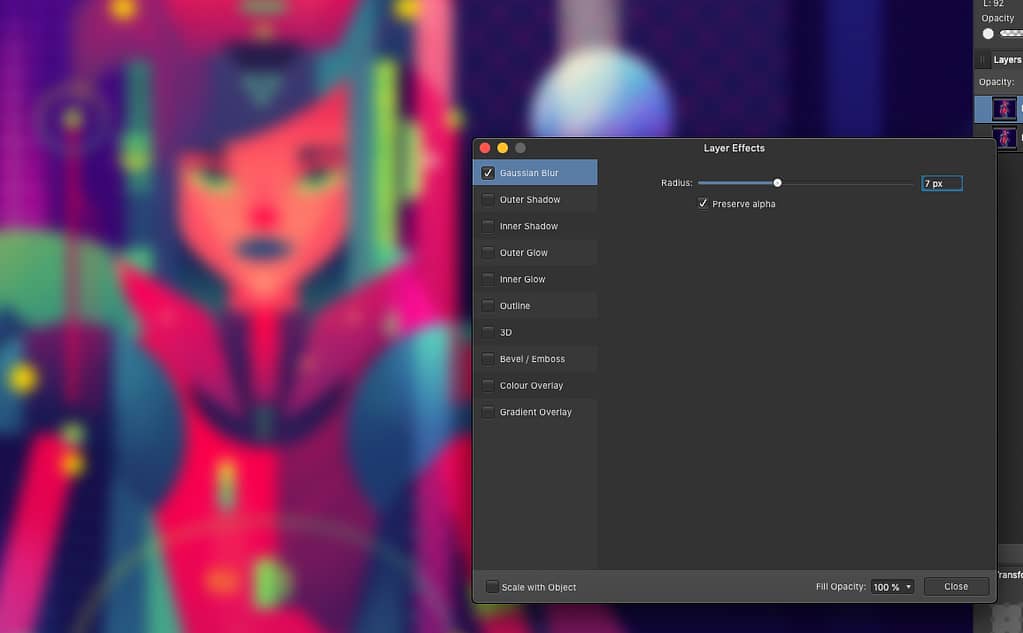 Select the duplicated image and from the bottom of the Layers Panel, select the FX icon and then Gaussian Blur. Use whichever radius looks better for you and don't forget to mark the Preserve alpha option.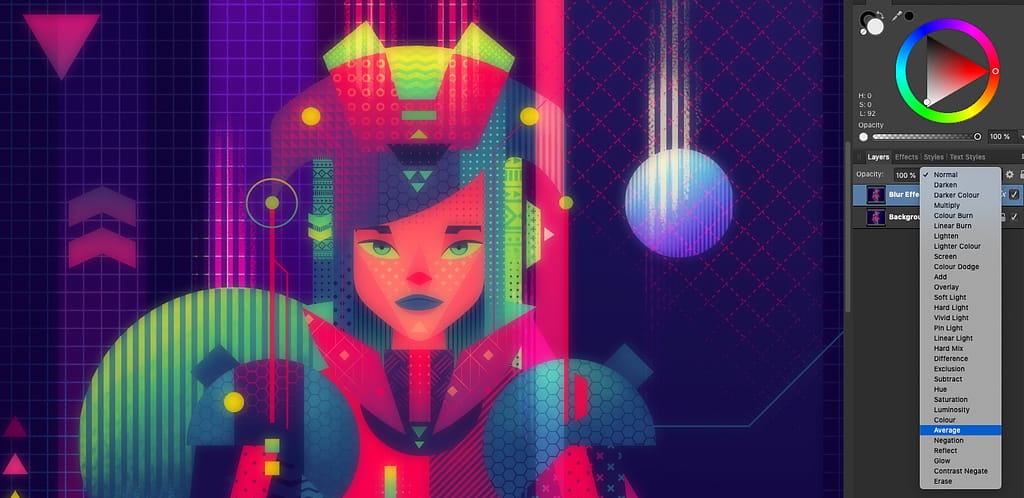 Now it's time to have fun playing with Blending Modes, it's almost like choosing an Instagram filter, (without the hipster-ish names). In this case, Average works perfect.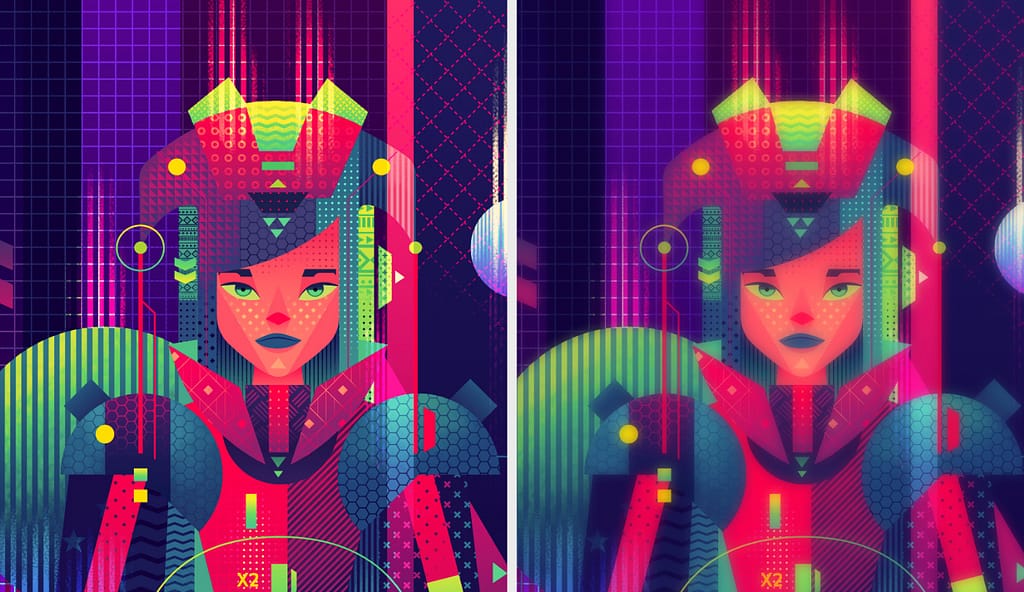 Above. A side by side comparison where you can see how the subtlety of this simple use of Gaussian Blur can give your illustration a cool 80's-like organic look.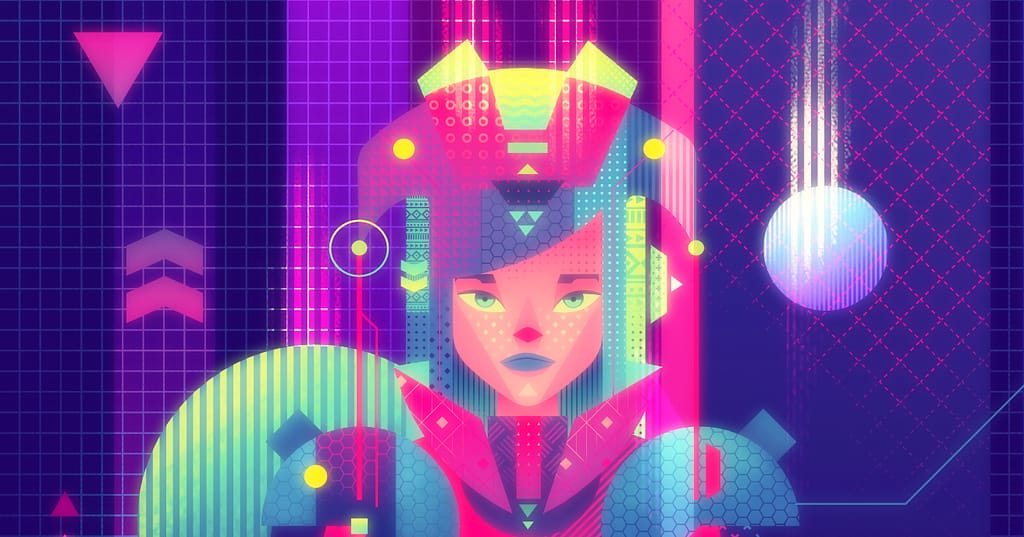 I encourage you to try out other Blending Modes. In the image above I used Screen mode and dimmed down the layer opacity just a bit.
As you can see, just by playing around with the different tools Affinity Designer offers, you can come up with really interesting effects that no other vector package could match nowadays. The FX Panel is a powerful beast itself, if you want to learn more about it, please let me know in the comments section.
I hope you learned something useful today, if so, please share this tutorial with your artists friends.