Affinity Photo Tone Maps are intended to be used on 32-Bit high dynamic range (HDR) images; however, you can perfectly apply Tone Maps onto regular 8-Bit and 16-Bit images as well.
According to Affinity Online Help: Tone Mapping is the process of taking a range of tones and remapping them to a smaller range that most displays and other devices can accurately reproduce.
Affinity Photo for Desktop
First, you need to switch to Tone Mapping Persona. This can be done from Affinity Photo's top-left menu.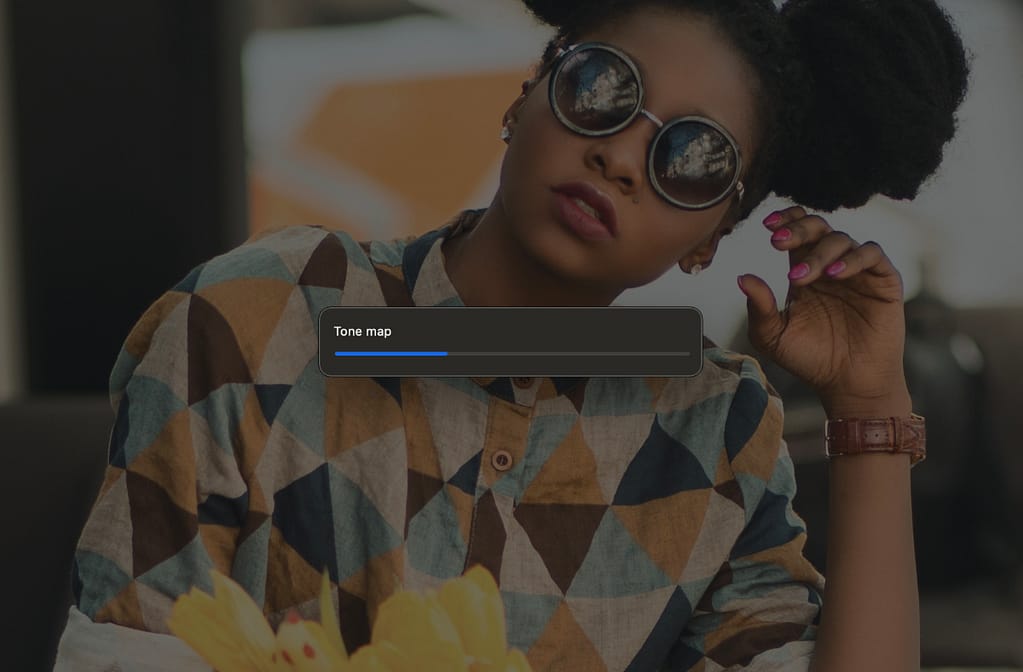 Wait until the Tone Mapping interface loads, this may take a few seconds.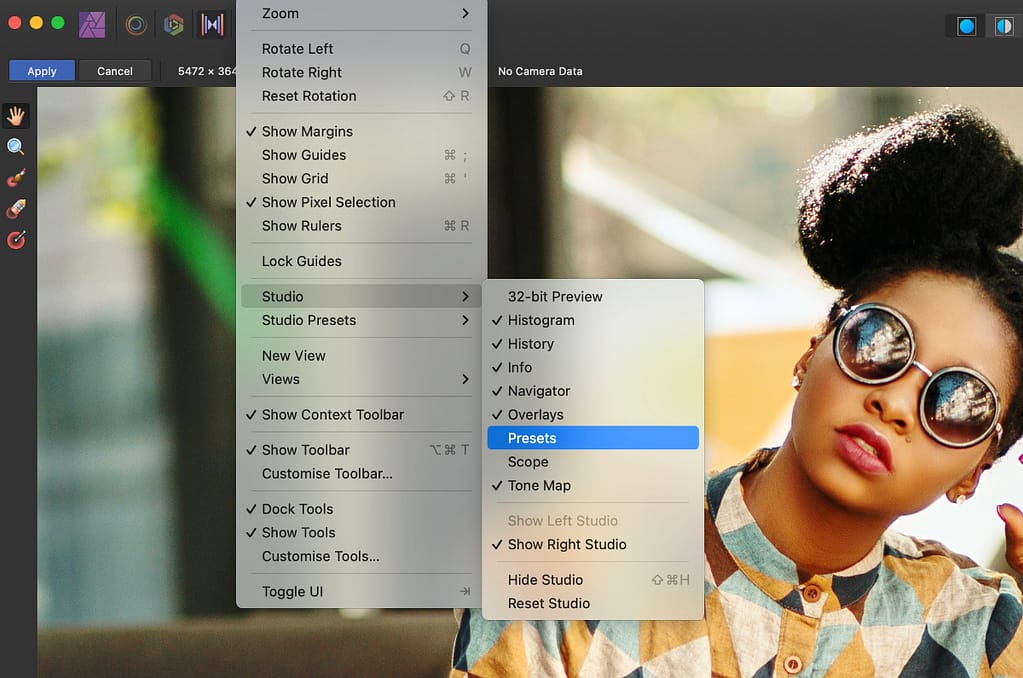 The Tone Maps presets panel should appear at your left. If you aren't able to see it, you can open it from the top bar menu: View > Studio > Presets.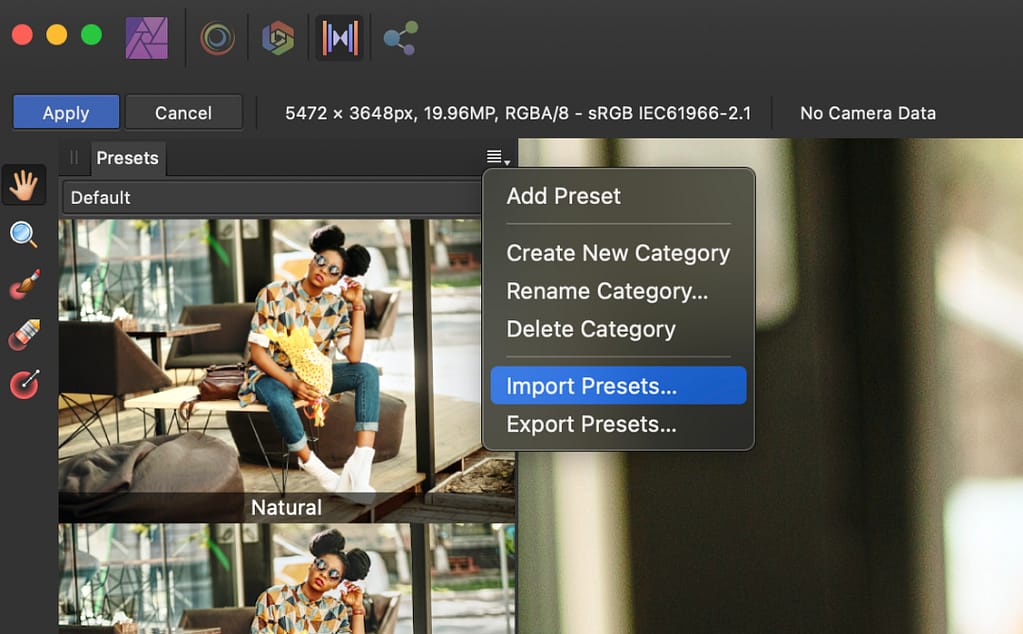 Now, from the Presets Panel's sandwich menu, select Import Presets…
Locate your Tone Maps from the file browser. You can identify them with the .aftonemap extension.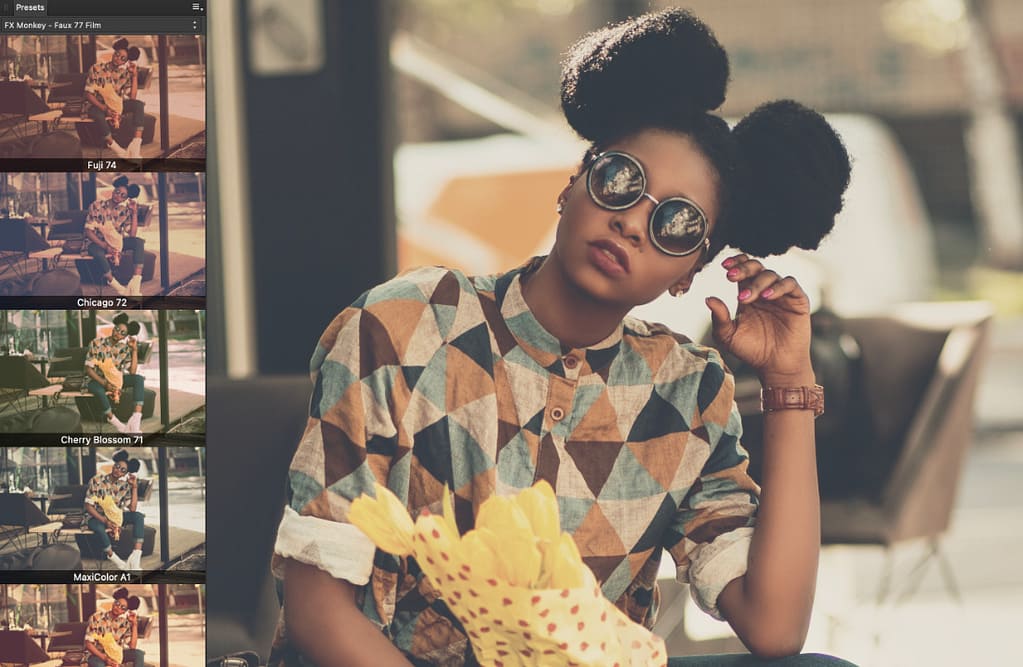 Now, you'll be able to select your presets. These example presets belong to our Faux 77 Pack for Affinity Photo.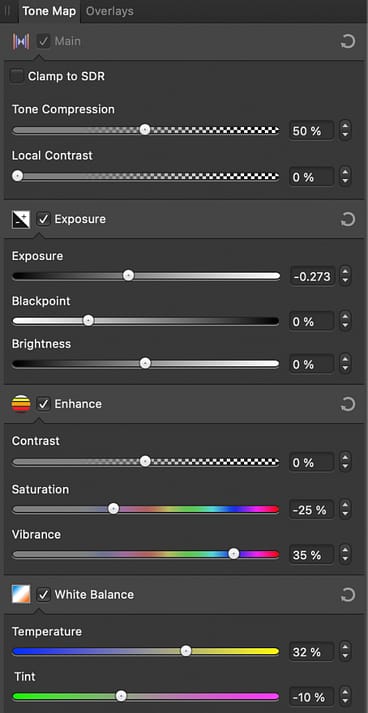 As these are non-destructive presets, you can tweak all their setting from the Tone Map Panel at the left.

Once you're happy with your settings, click Apply to commit them and return to Photo Persona.
Affinity Photo for iPad
Importing Tone Maps in Affinity Photo for iPad work almost the same as Windows or Mac, except some menus are located differently.

In Affinity Photo for iPad, you can also switch to Tone Mapping Persona from the top-left menu bar.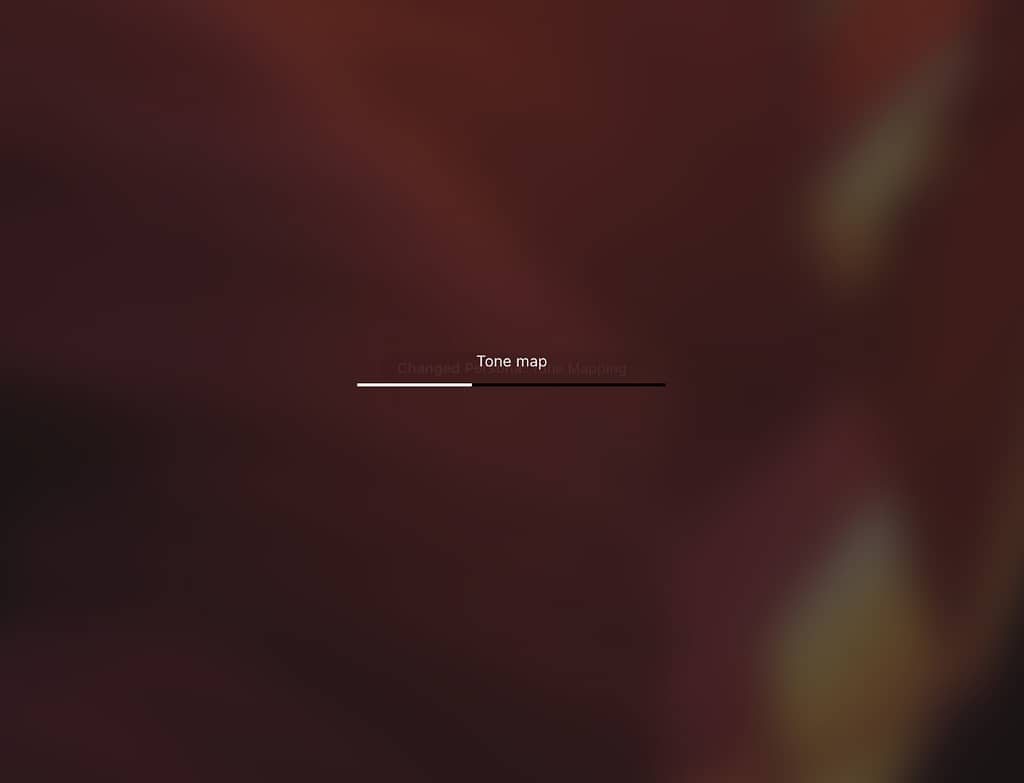 Wait until the Tone Mapping interface is fully loaded.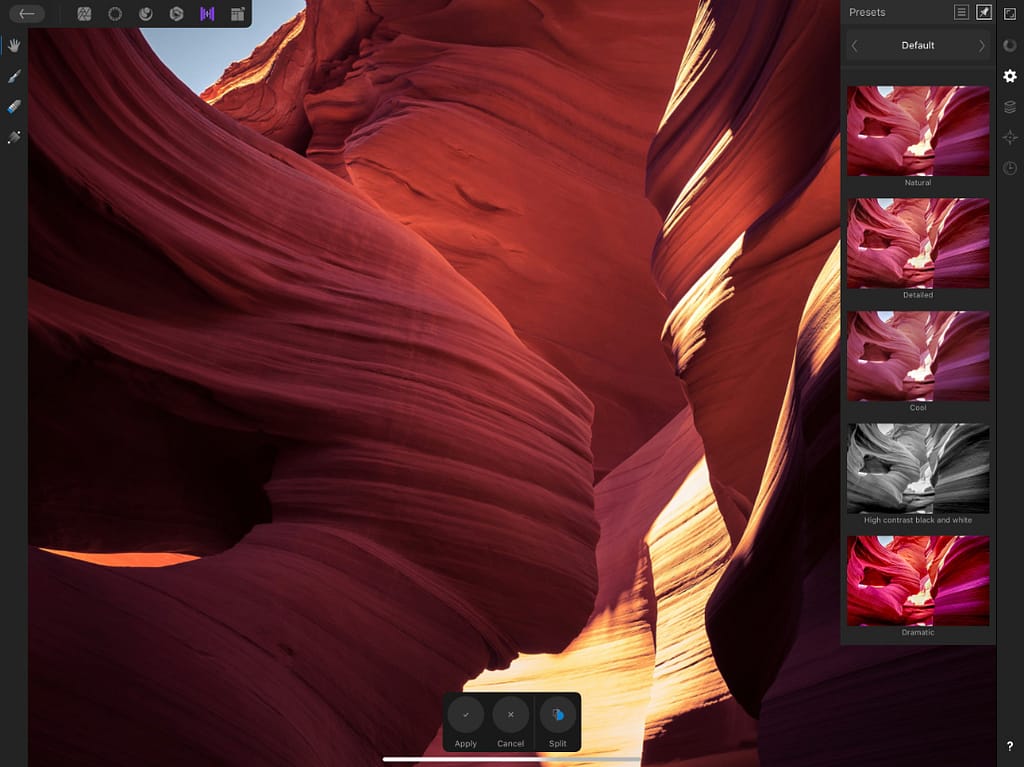 In Affinity Photo for iPad, Tone Mapping presets can be found on the right menu, under the cog button.
From the Presets panel, select Import Category.

From the files browser select your .aftonemaps file. In this case I'm browsing my presets from Dropbox. In he example above, I'm featuring our Obscura No.39 presets.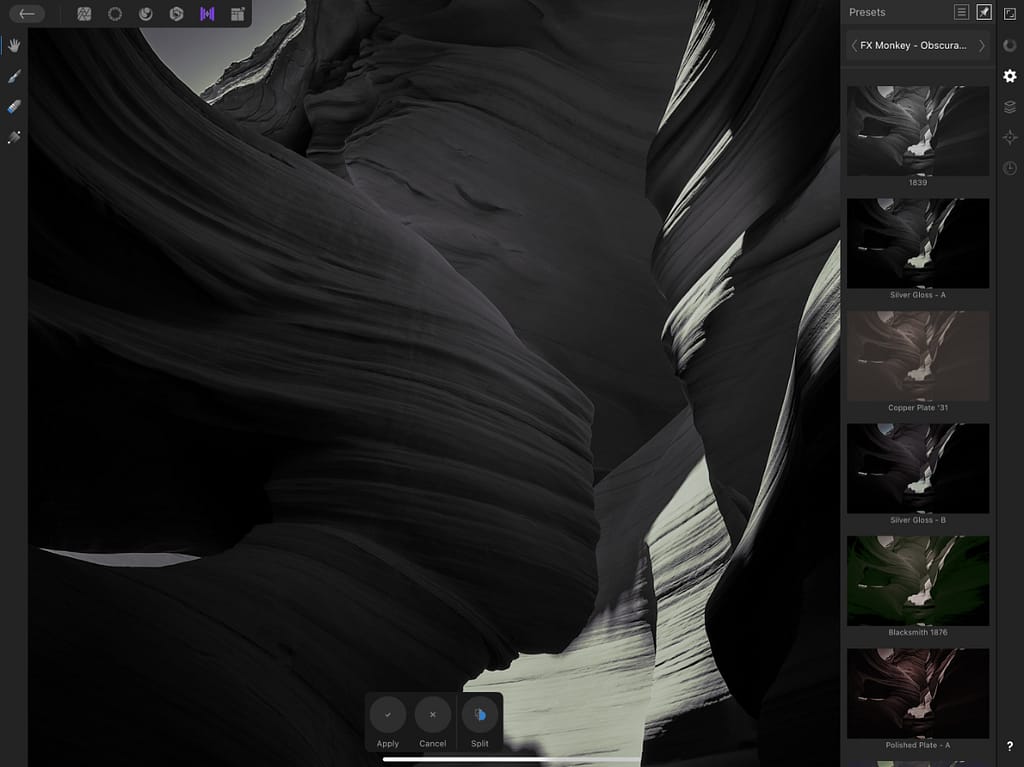 Now, you can select any Tone Map from the Presets Panel.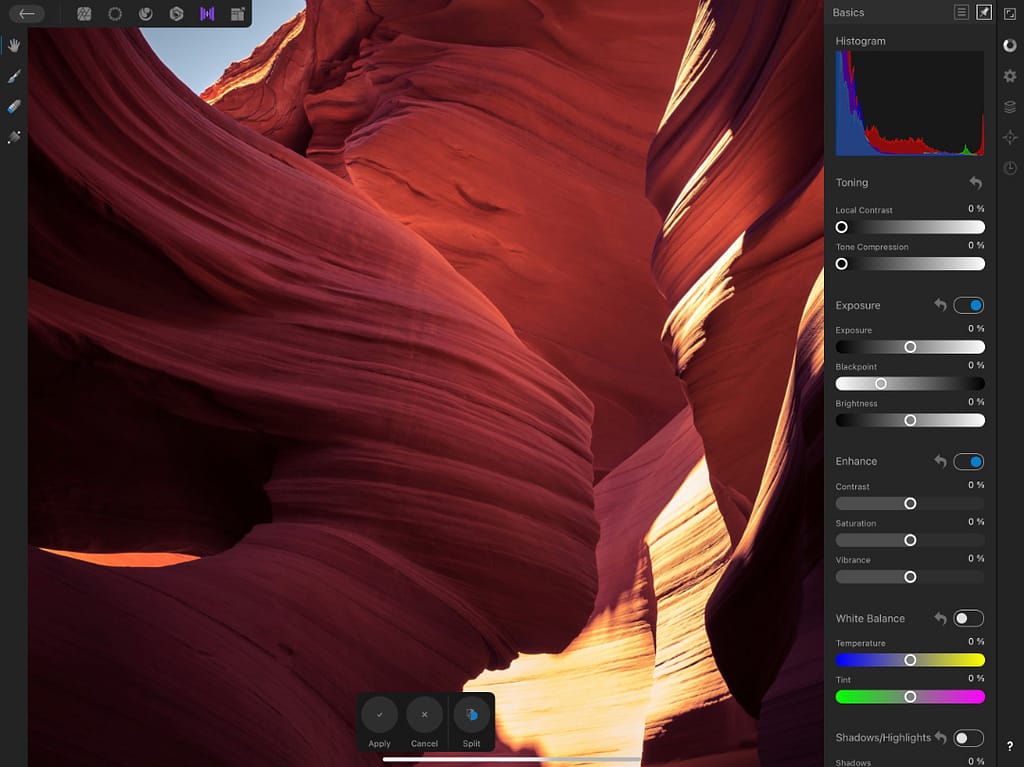 Remember you can always tweak these presets from the Tone Mapping panel as well.