Macros are one of the most potent time-savers in Affinity Photo. A Macro is a stack of pre-recorded adjustments that will perform different actions on your images. From simple brightness-contrast tasks to advanced special effects.
If you want to get hands-on and create your own Macros, I heavily recommend you download our FREE eBook, The Instant Camera Effect; which explains step-by-step and very quickly, how to record and save your own Macro presets.
If you don't have time to waste, have lots of photos to edit and just want to browse for that perfect look you're looking for; in this quick tutorial, I'll show you how to install and modify Macro presets, you've already downloaded.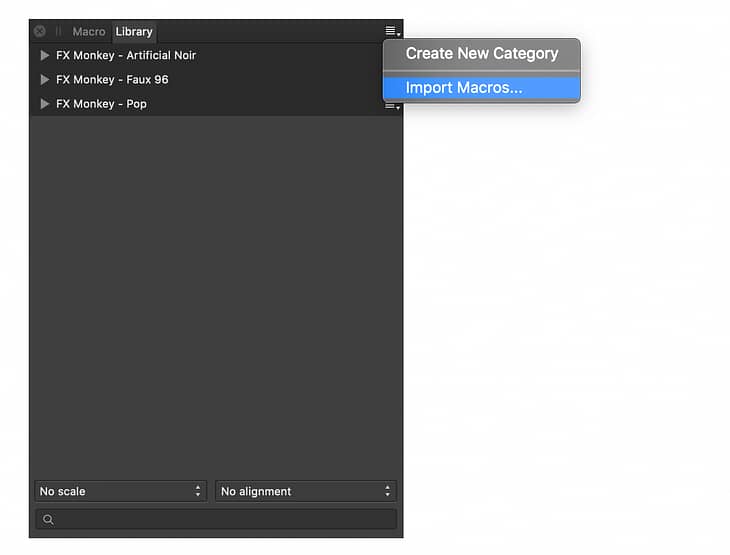 In Affinity Photo, on the top menu go to VIEW, then STUDIO and LIBRARY. With your Library Panel opened, go to the right-hand corner menu and select Import Macros…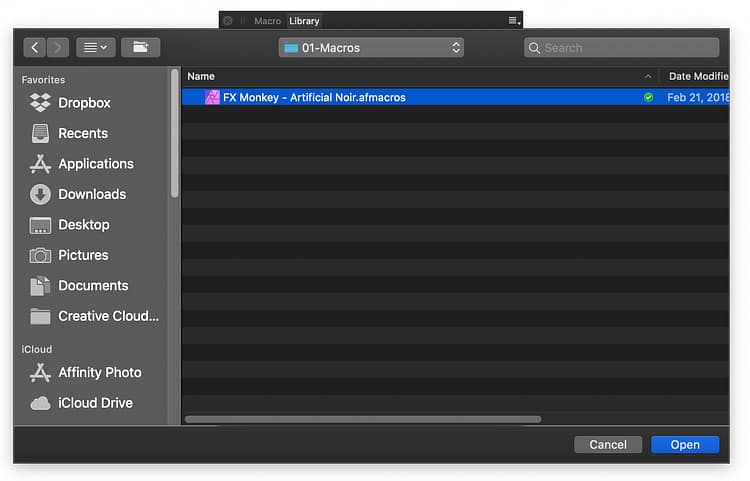 Locate the Macros file you want to install (.afmacros extension) and that's it!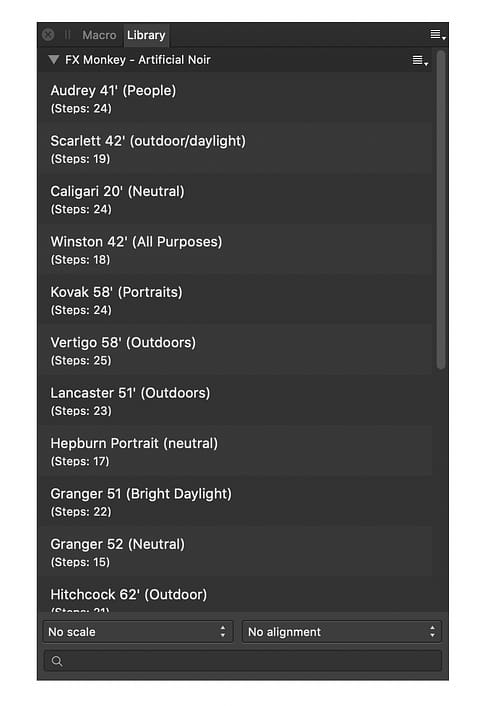 Now, your imported Macros should appear in the Library Panel.
Using your Macros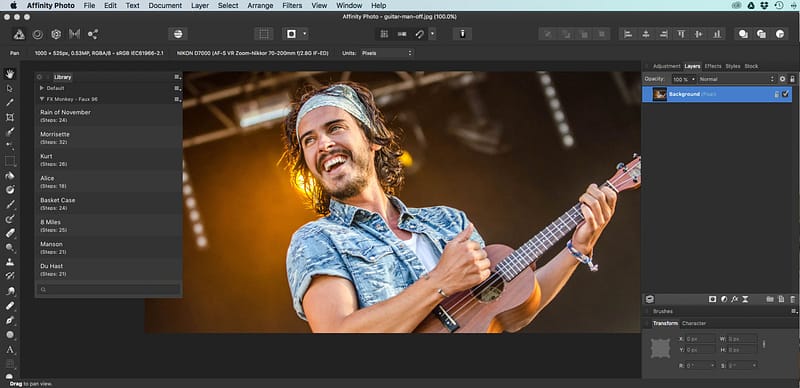 Open the photo you want to edit, and first, make sure that is a flattened image, since layered ones may lead to unwanted results. To flatten an image go to the Top Menu > Document > Flatten.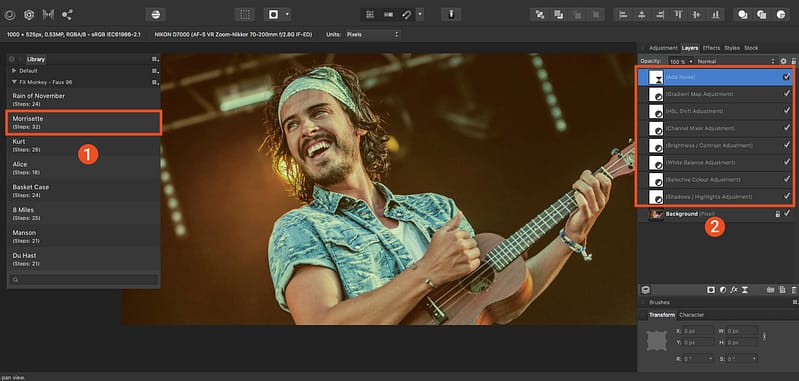 Select a Macro preset from the list [FIG.1], and that's all. You'll find all the automatic Adjustments made to your photo in the Layers Panel [FIG.2].
Affinity Photo uses a non-destructive recording process, so you'll always can modify every single step of the Macro recording.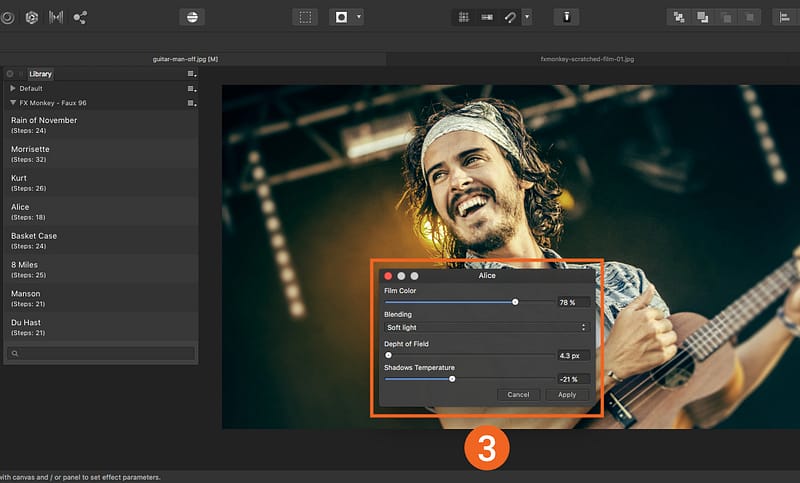 Some presets comes with extra options upfront; a panel will appear if this is the case [FIG.3]. Depending on the complexity of the process, it should take Affinity Photo (and your video card) a couple of seconds to refresh and preview your modifications.
Once you're happy with the settings, hit Apply.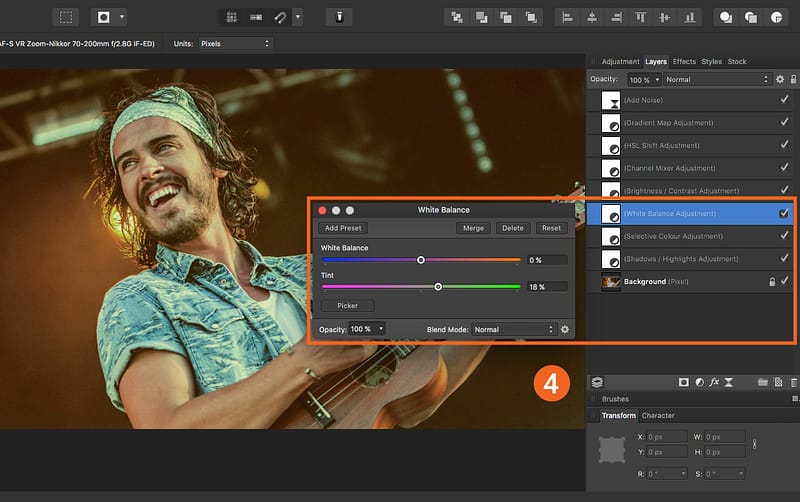 As I said before, you can always perform further changes once a Macro is applied. Head to the Layers Panel and check what each layer does, by hiding and showing it. Once you've detected which Layer you want to modify, just double-click it and make the required adjustments.
Don't forget to leave a comment below if you have any further question.