I am going to tell you this in the best way possible. I know they're boring, takes lots of your precious time to make them, people just look at them for like 3 seconds, but… you HAVE TO draw those bloody backgrounds GODDAMMIT!
If you are like me, 5 years ago, who avoided to draw backgrounds for my characters at any cost, using tricks like blurred indescribable things or heavy textured color layers as backdrops for my characters, you're in the right place.
Difficulty: beginner – intermediate
Knowledge required:
Be familiar with Designer's interface
Fair knowledge of the main tools
You'll discover:
Why is important to draw backgrounds for your characters.
How to design backgrounds that tell stories.
How to have fun while designing them.
Why should I care about backgrounds?
Well, the most important thing about backgrounds is that they add a context to your characters, they can help you telling a better story.
Good news
An effective background is not necessary a Michaelangelo's piece of art. If you take a look at some of my own cartoon illustrations, you may notice that I don't use lots of details for my backgrounds, they're pretty simple and monochromatic. They just serve as mood vehicles.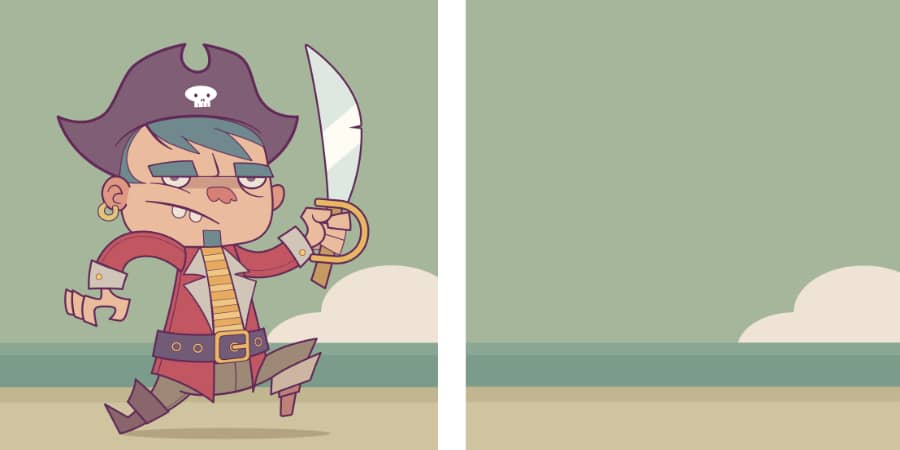 As you can see in both pictures (above and below), backgrounds are not overdone but they are clearly telling the viewer where this characters are and this way, they can build a micro story about them inside their brains, without even think about it.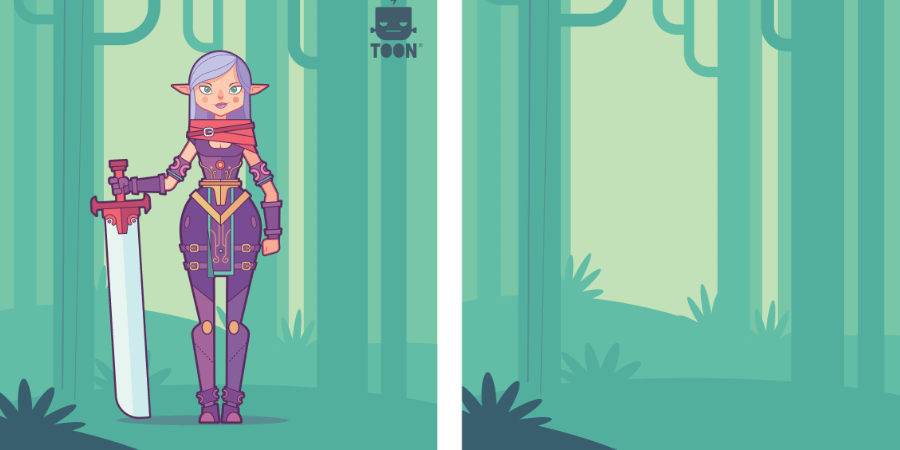 So, let's get into it.
For this particular tutorial, we'll be using a FREE Vector Pack that we released a while ago. You can download it HERE. This pack contains all the elements you'll need to follow the tutorial.
Using and re-using
As we stated since our FIRST COURSE, you should start building your own vector library, because once created, a single vector element can be used infinite times in different projects. That's the beauty of vector graphics!
Step 1: Base Background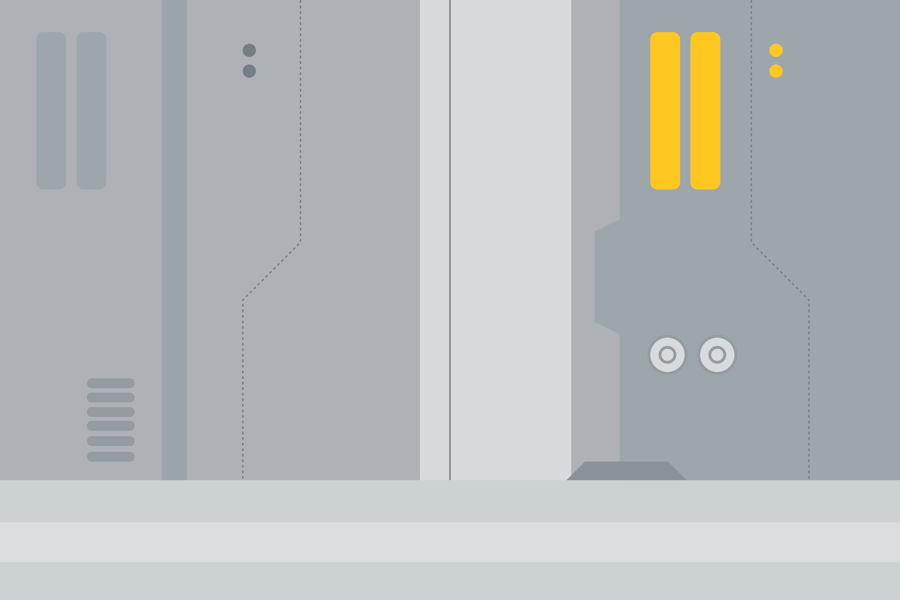 This is the first layer of our scene. Its purpose is to serve as a 'canvas' to put more important elements over it. It shouldn't be too complex. This background is made out of rectangles (sometimes transformed with the Corner Tool), ellipses and lines. As you can see the color palette is lacking contrast and focal points (except for the lights), we don't want this first generation background distracts our audience.
Step 2: Using our assets

Open your Welcome Pack and paste this elements above your base background (you may want to paste them on a separate layer). Play around with their sizes and positions until you get a composition that you feel happy with.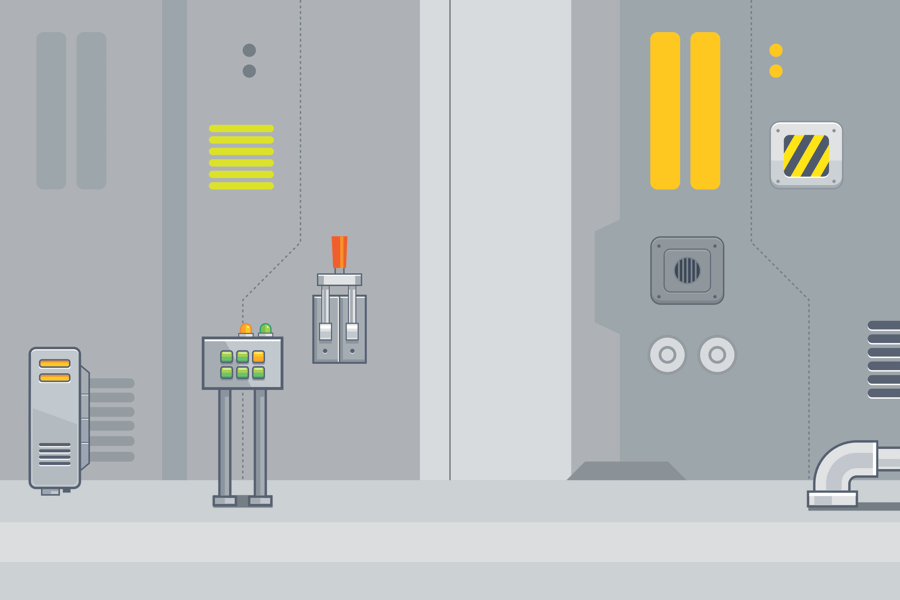 I came up with something like this. See?, as our base background has no major details, our new elements pop over it. As always, I encourage you to take your own path and use this courses as a guide and experiment on your own.
Step 3: Having a 'selling point'
If your background lacks characters, you may want to incorporate a main element or selling point into your scene, so you can tell your audience where they should concentrate their attention. This selling point makes your composition more comfortable to look at.
To create this selling point, we'll be using these three elements from our Welcome Pack.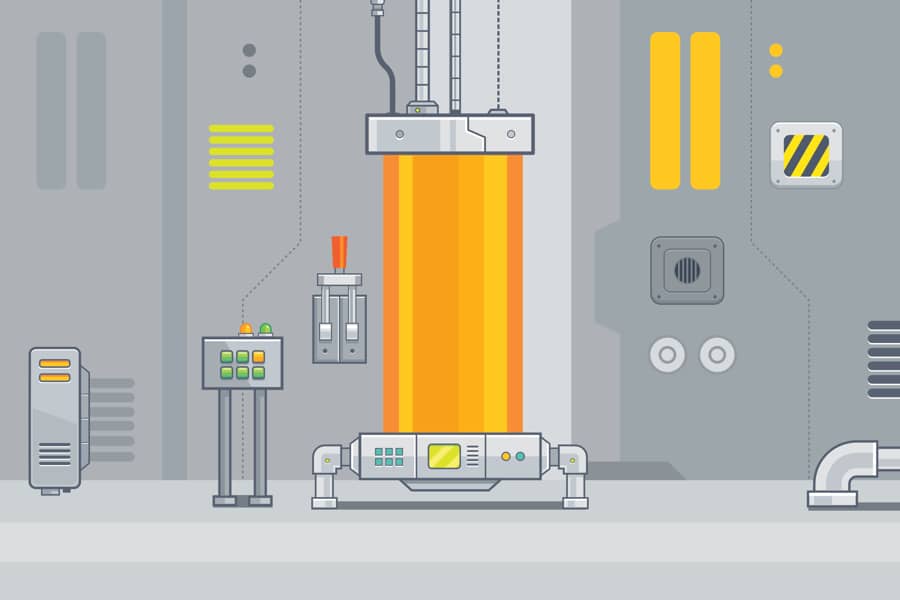 As you can see in the picture above, I used the orange tube in a way that was not intended to. I got rid of both ends and now is a giant sci-fi healing tube like this one. You can think about your components as toy bricks, that you can manipulate and combine in many, many creative ways. We are just getting started here…
Another example
Following the same principles seen before, we can create another background from the same series, but totally different from the other one.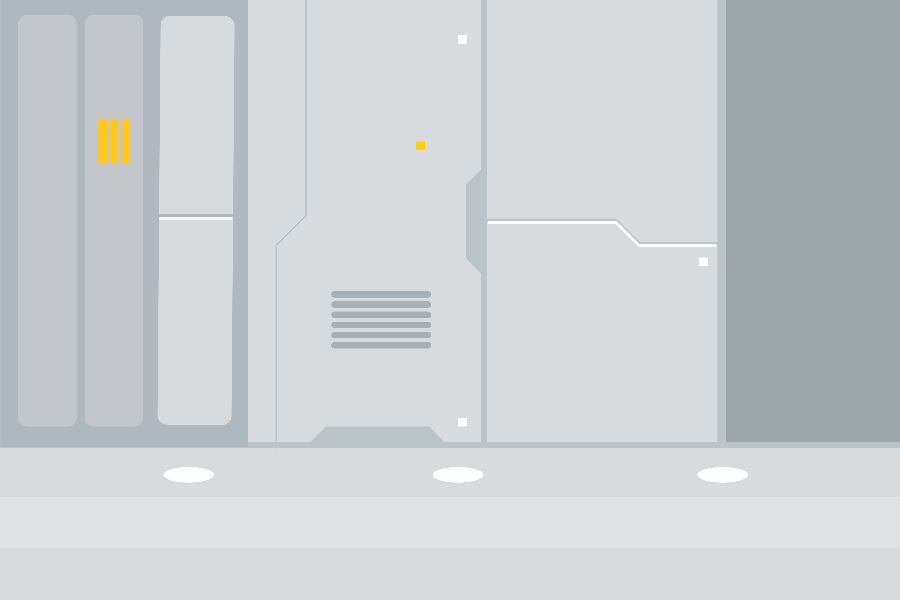 Same process here. I started by throwing a couple of grey rectangles, one for the wall and one for the floor. Then added a couple more, two or three lines, 2 spoons of Corner Tool and… that's it.
Adding some more elements from the Welcome Pack.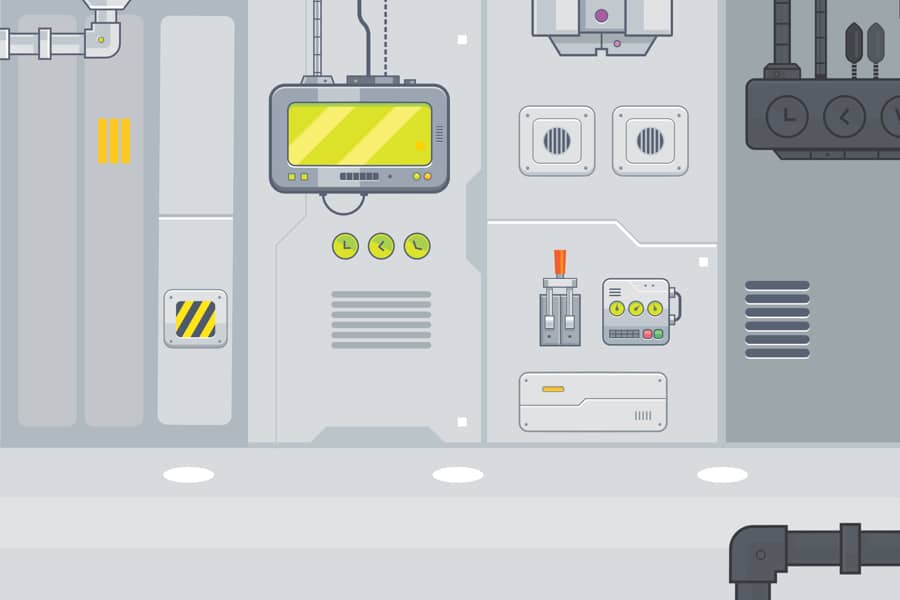 Remember that if you have questions about this topic or simply want to say "Hi", you can left your comments below or send me an email at contact@frankentoon.com.
I'll be more than happy to have a chat with you… see you next time!