This box contains some exclusive treats for Affinity Designer and Procreate artists. Mystery Boxes' content won't be released anywhere else. These are unique rarities for our email subscribers.
Freestyle Inking Brushes
Welcome to Mystery Boxes Series 4! This week we've unlocked some artistic inking brushes for Affinity, Procreate and, for the first time: Clip Studio Paint! We've listened to all requests over the years and, we're glad to share our first couple of CSP brushes with you.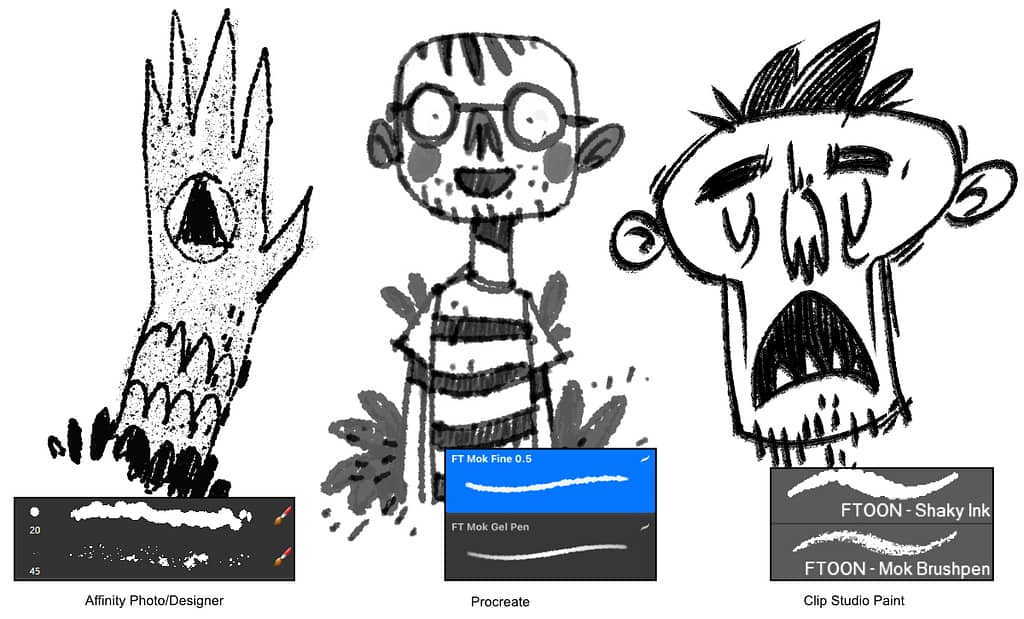 Dowload Period Ended
Our Free weekly Mystery Boxes have a 10-day donwload period. Make sure you download your freebies as soon as they come out to avoid missing them.