This box contains some exclusive treats for Affinity Designer, Procreate and Clip Studio Paint artists. Mystery Boxes' content won't be released anywhere else. These are unique rarities for our email subscribers.
Assorted Brushes
Hello there, we hope you're having a wonderful year so far! This week's Mystery Box contains a staff's selection of all-purpose brushes for Affinity, Procreate and Clip Studio Paint. From analog liners to super expressive painting brushes, this collection will sit perfectly on any illustration project. Have fun!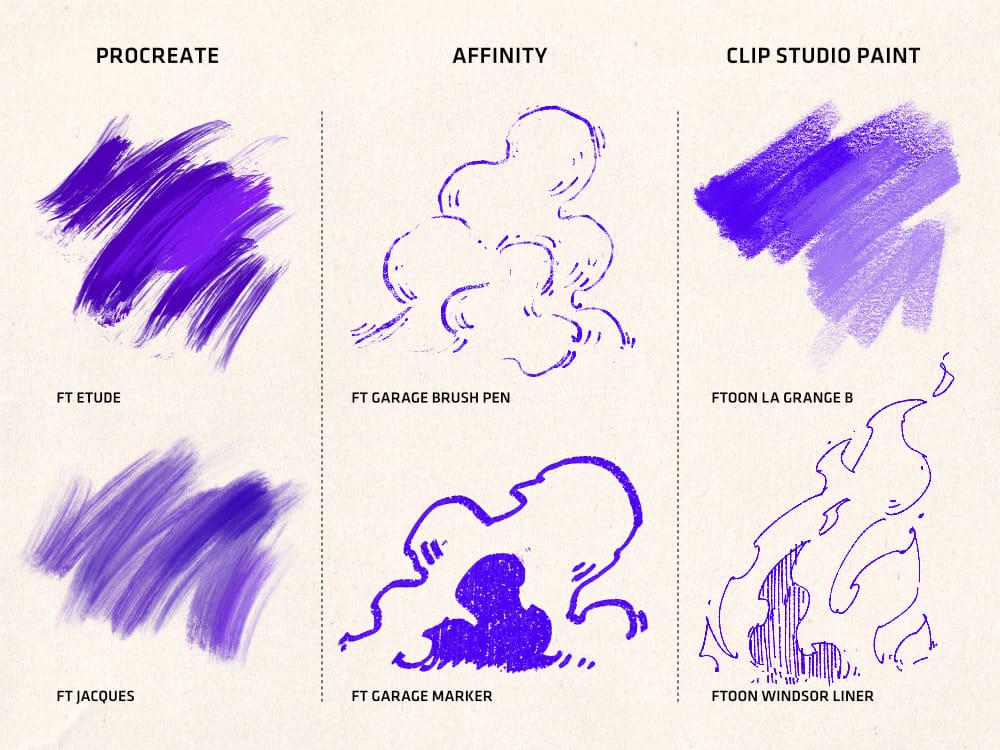 DOWNLOAD PERIOD ENDED
Our Mystery Boxes have a 10-day download period. Make sure you download all the goodies right after they're unlocked so you won't miss them out!