This box contains some exclusive treats for Affinity Photo artists. Mystery Boxes' content won't be released anywhere else. These are unique rarities for our email subscribers.
Chromatic Aberration Macro (Affinity Photo)
Chromatic Aberration is something we fight against when it comes to photography. However, this subtle effect, mixed with a pinch of colored noise, looks fantastic on digital illustrations. Use this Affinity Photo Macro on your final flattened layer and tweak its parameters to taste.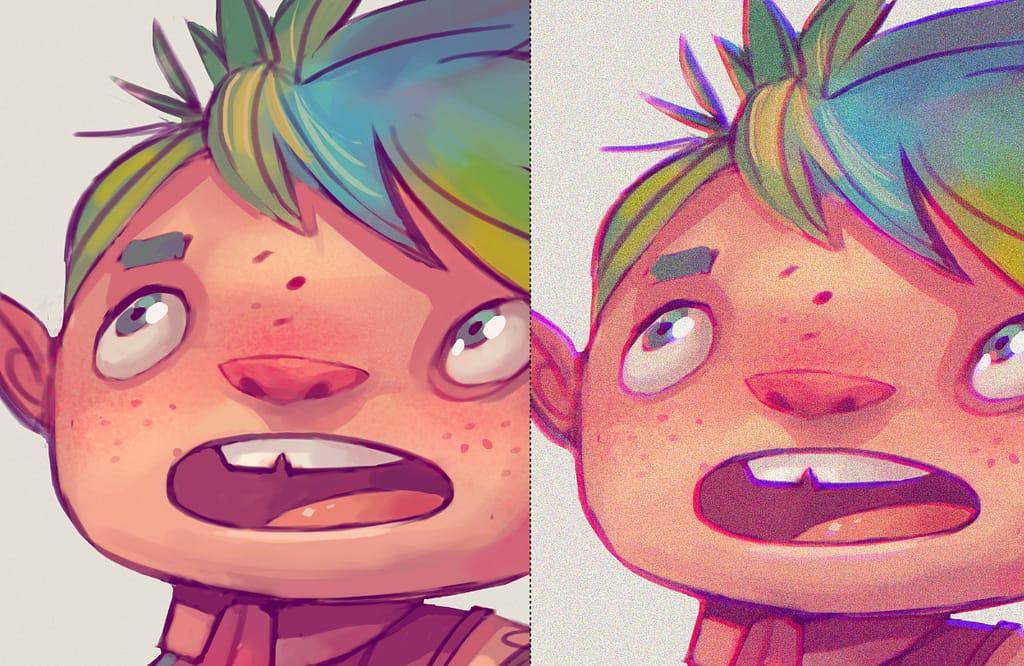 Download Period Ended
Our Mystery Boxes have a 10-day download period. Make sure you safely store all your goodies before they go away.