This box contains some exclusive treats for Affinity and Procreate artists. Mystery Boxes' content won't be released anywhere else. These are unique rarities for our email subscribers.
Welcome back!
To kickstart SERIES 8 we're releasing these bit-crushed futuristic Affinity/Procreate brushes to help you sketch robots, vehicles, environments or add a nice lo-fi goodness to your designs. These are monochrome dithered graphics, so you can use them on hi-res artworks without worries. Have a fun weekend!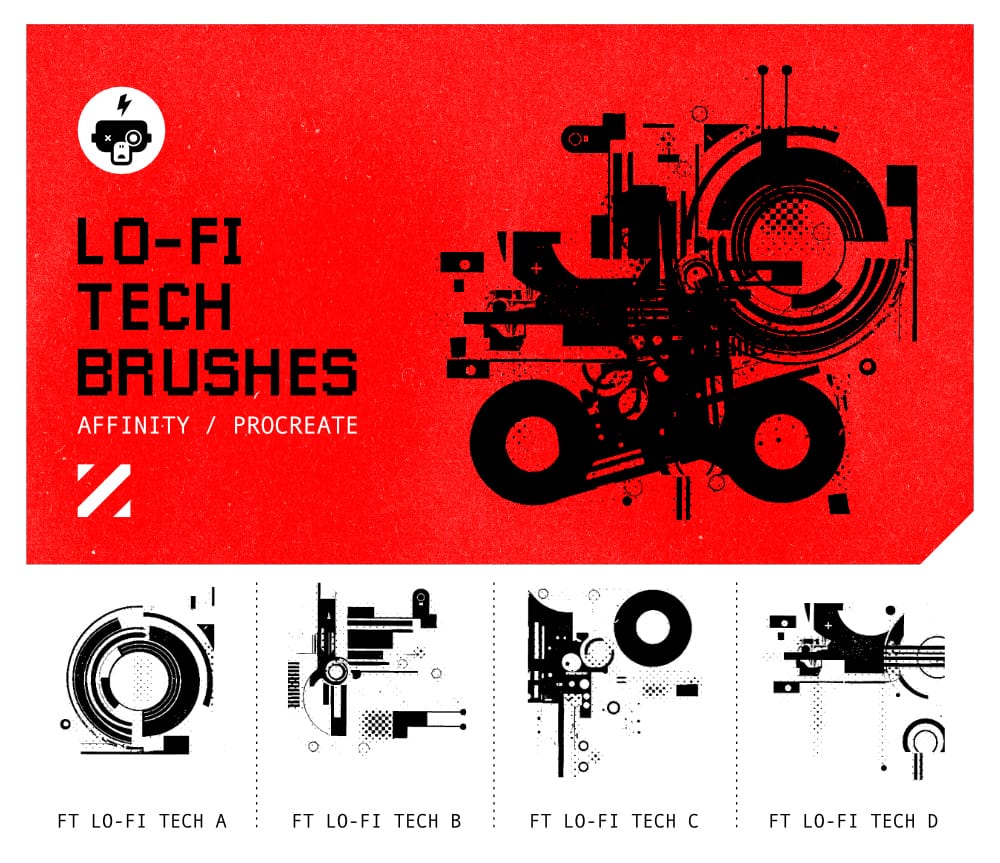 Download Period Expired
Our Mystery Box's downloads are available for 10 days after they're unlocked. So make sure you download your goodies before this period ends, so you won't lose them forever!