This box contains some exclusive treats for digital artists. Mystery Boxes' content won't be released anywhere else. These are unique rarities for our email subscribers.
Isolated Vintage Illustrations
Unlock the beauty of vintage book illustrations with this lovely collection of isolated handmade botanical graphics. Add these transparent PNG graphics to add a retro flavor to your design works.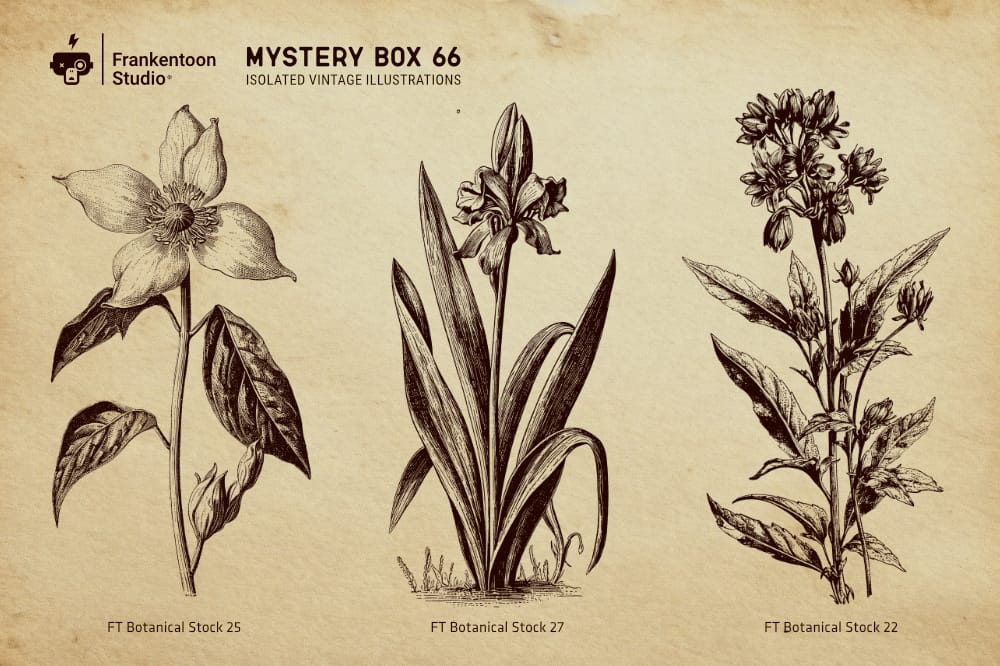 Paper texture belongs to our Vintage Papers Vol.1 Snack pack.
DOWNLOAD PERIOD ENDED!
Please be aware that our Mystery Boxes are only available for download for ten days. We recommend that you store all your goodies in a secure location before the download period expires.