This box contains some exclusive treats for Affinity, Procreate and CSP artists. Mystery Boxes' content won't be released anywhere else. These are unique rarities for our email subscribers.
Pencil and Pastel Brushes
In today's Mystery Box, you will find fuzzy and sketchy brushes designed for Affinity, Procreate, and CSP. These brushes will help you draft ideas and achieve a traditional, hand-drawn coloring effect. Enjoy experimenting with them!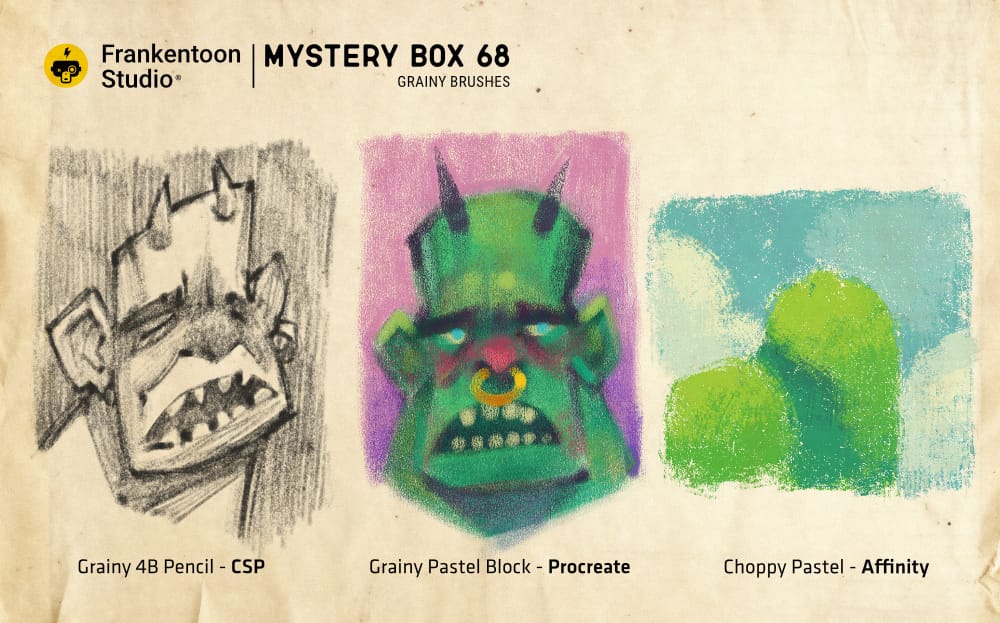 DOWNLOAD PERIOD ENDED!
Please be aware that our Mystery Boxes are only available for download for ten days. We recommend that you store all your goodies in a secure location before the download period expires.