This box contains some exclusive treats for Affinity, Procreate and CSP artists. Mystery Boxes' content won't be released anywhere else. These are unique rarities for our email subscribers.
Autumn 2023 Color Palettes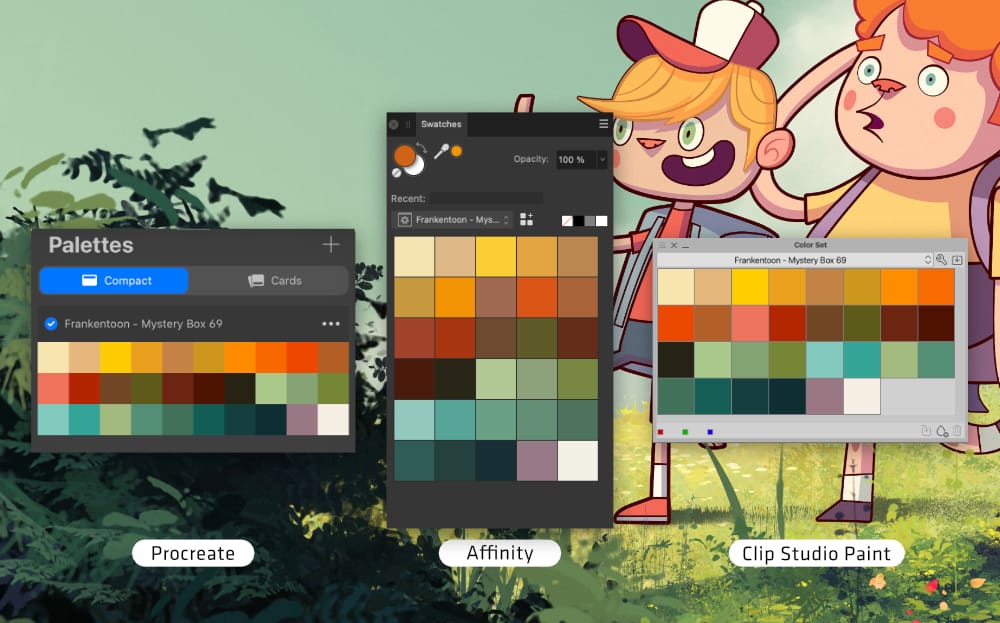 Get ready for the upcoming season with our favorite color swatches that are perfect to paint windy and melancholy days. Download them now and add an emotional touch to your world. Happy weekend!
DOWNLOAD PERIOD EXPIRED
Our Mystery Box's downloads are available for 10 days after they're unlocked. So make sure you download your goodies before this period ends, so you won't lose them forever!