This box contains some exclusive treats for Affinity Photo artists. Mystery Boxes' content won't be released anywhere else. These are unique rarities for our email subscribers.
Selected Macros for Affinity Photo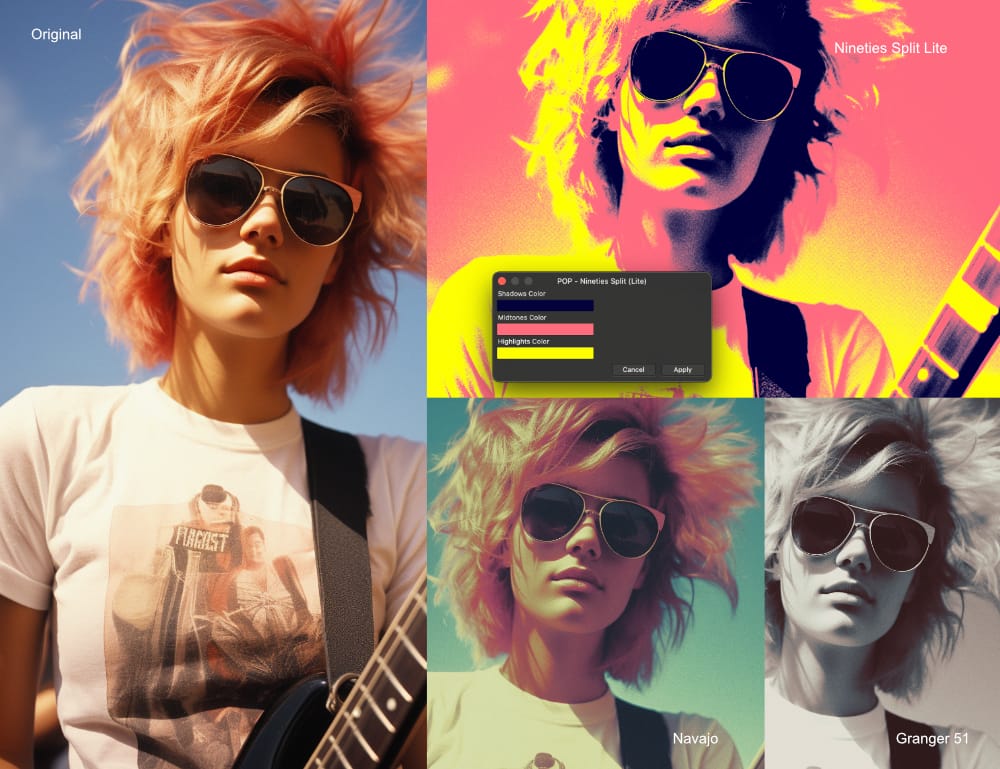 Today's Mystery Box contains some nifty Macros for Affinity Photo: Nineties Split Lite, a stripped-down version of a color split process from our POP pack. Additionally, we've included two color grading Macros: Navajo from Faux '77 and Granger 51 from Artificial Noir Macro kits. Have fun!
DOWNLOAD PERIOD EXPIRED
Our Mystery Box's downloads are available for 10 days after they're unlocked. So make sure you download your goodies before this period ends, so you won't lose them forever!