This box contains some exclusive treats for Affinity and Procreate artists. Mystery Boxes' content won't be released anywhere else. These are unique rarities for our email subscribers.
Pattern Brushes
Happy Friday folks! Dive into this small collection of fabric pattern brushes designed with a distinct rough finish. These brushes capture the raw, natural essence of textiles, making them an ideal complement for MANGA and COMIC ink drawings. Have fun!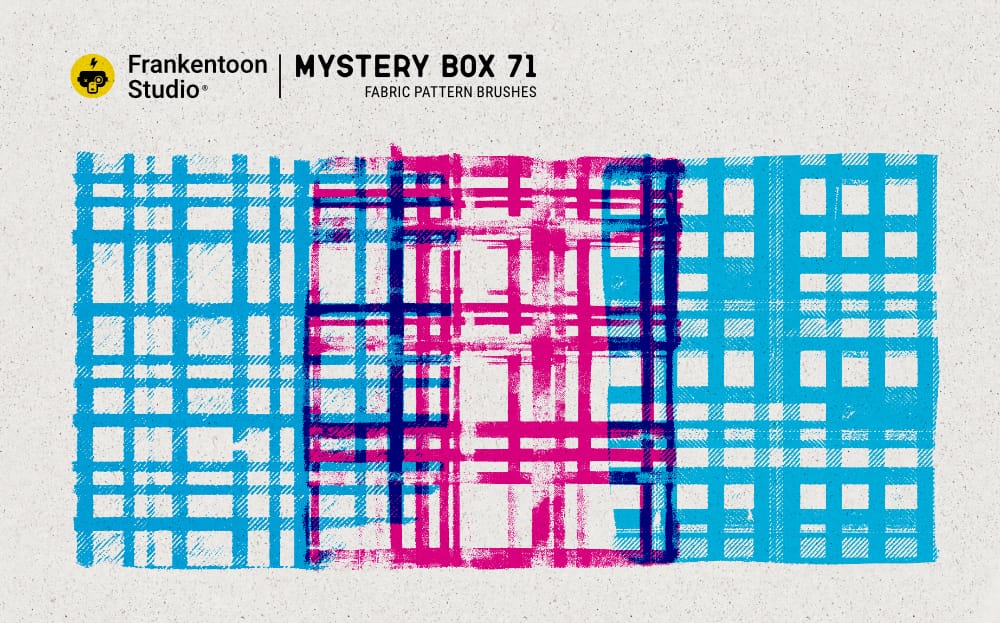 DOWNLOAD PERIOD EXPIRED
Our Mystery Box's downloads are available for 10 days after they're unlocked. So make sure you download your goodies before this period ends, so you won't lose them forever!